Browsing articles in "english"
The Data-Citizen Driven City is a project done is a project done for the 4th Advanced Architecture Contest, on the theme of CITY-SENSE: Shaping our environment with real-time data.
Our proposal focuses on a technological, social and urban process that takes place over ten years time. Citizens will get deeply involved into expanding the Internet of Things, adopting an active prosumer role, instead of perpetuating passive postures. In the end, data-citizen driven cities will enable local direct democracy processes that will enhance their sustainability and efficiency.
Here there are some interesting links about sensors and dcdcity tools.
http://trecedejunio.tumblr.com/tagged/dcdcity
http://trecedejunio.tumblr.com/tagged/sensor
The Data-Citizen Driven City is a project done by:
Sara Alvarellos,Cesar García, Jorge Medal, Sara Thomson.
Presentación del concurso realizado la primavera del 2010 con @silvitou
The Meeting light point's development will be set into different layers, by combining translucent, dense and vibrant interiors. All spaces are connected with an external cover that creates this fluent space. spaces are created by a structure folded in itself. The structure articulates metal pipes with aluminium pieces climbing the walls of the city. The cover is designed with different skins. The main one is a metallic mesh that involves the structure and creates oscillating spaces with areas of greater density, transparency or surface.
This project was awarded in 2010 whith the third award "¡¡BASTA DE CRISIS, PROYECTEMOS EL FUTURO!!" at the International competition by Sika. Panels can be found here: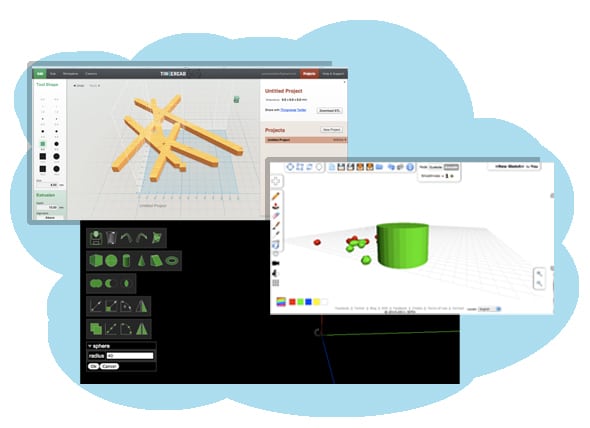 Surfing on the Internet this week I found Daniel Davis blog Digital Morphogenesis. I bumped into his last post HTML5 & WebGL where he introduce us on WebGL and why is it important to Cad. I am not an expert on these topics and Daniel's article really help me to understand what's going on. So that is what I am going to share with you.
Using a browser that supports WebGL means that "users don't need to download or install any additional plugins to view 3d content". 3d models are now viewable on the Internet and we are able to generate a model, modify it and design it on the cloud. Have a look at shapesmith, 3dtin or tinkercad.
Daniel's article points out some interesting examples of cad applications that we can find on the cloud computing context. Looking through those examples I found CloudScad.
CloudSCAD is now Open Source and available on GitHub. This does not mean that I am abandoning it. If anything I'm in a position now where I'll probably have more time to work on it. However, after the success of splitting off Thingiview from CloudSCAD and all the great feedback and development that has happened as a result of open sourcing Thingiview, it seems like the best plan. Developers: take a look at the TODO list if you'd like to help out! CloudSCAD is pretty simple at the moment, but I believe it has great potential. Now everyone can help make it awesome!
At CloudsCAD's blog we have this video about personal production. The video was created by nueve ojos for the "Laboratori de Fabricació" exposition at Disseny HUB Barcelona museum on june 2010.
FULL PRINTED from nueve ojos on Vimeo.
We can find more information about personal production at this video-lecture Online Interactive Design and Customization at DHUB. The lecture show two projects about integration of digital technologies into art and craft practices: fluid-forms and automake.
This was a little presentation of a very interesting topic that needs more than one little post, so I supposed we will be back to this point soon. At present I only have questions to resolve. Would we be designing with WebGL CAD software in the future? Would we be able to design architecture with this software?
Hoping it made you discover something new, I wish you good surfing on the net.
Sources: nzarchitecture, CloudSCAD, Disseny Hub Barcelona.
Artículo realizado para http://complexitys.com/ en mayo 2011.